Headlight Repair – North Hollywood
In-N-Out Collision Center can help you when your vehicle has suffered damage around a headlight or taillight.
We can repair broken fixtures or install new front-end or back-end parts, so headlights fit right again. We can also help you customize your car with specialty headlights and taillights and replace burnt-out bulbs.
Our North Hollywood body shop serves customers across Los Angeles. We offer a quick and free consultation and estimate for any project. You don't need an appointment to stop in, but you can also contact us to discuss any problem with the lights on your vehicle.
Headlight Issues in Los Angeles
A headlight problem can be purely cosmetic. An old light may be yellow and dull and distract from the overall appearance of your ride. Your headlight issue could be a matter of your family's safety. An LED or a brighter bulb of any kind may give you a much better view of the road and others at night.
LED and HID (high-intensity discharge) bulbs are legal in Los Angeles with some restrictions. If you want to switch to one of these high-energy bulbs we can help make sure you have legal headlights. A conversion kit may also be necessary for your headlight replacement. We can help with that too.
Here are a few headlamp services and problems In-And-Out can help you with.
Foggy headlights
Headlights that aren't sealed properly
Headlights that build up with condensation
Headlight damage after car accidents
Wiring Issues
Conversion to new types of headlights
We do full body work and car restoration, so if a car crash has left you with headlights hanging in every direction, don't stress. We can repair your car body and get your front-end or back-end beaming again.
The Advantage of Trusting Your Car Body to In-N-Out Collision Center
In-N-Out Collision Center is proud of our 25 years of service to our Hollywood and Los Angeles customers. Our fully-trained technicians use their skills and experience to make sure your car is restored to factory condition. We send your car back on the road so your vehicle is safer and looking great.
We also offer affordable prices. You'll know what we will be doing to your car and how much it will cost. No hidden fees. We want our clients happy with the restored look of their cars. Your vehicle doesn't pass inspection until you sign off on the results.
What's more, we offer a free 5-day rent-a-car program, so you don't have to worry about transportation if we must keep your car for a longer project.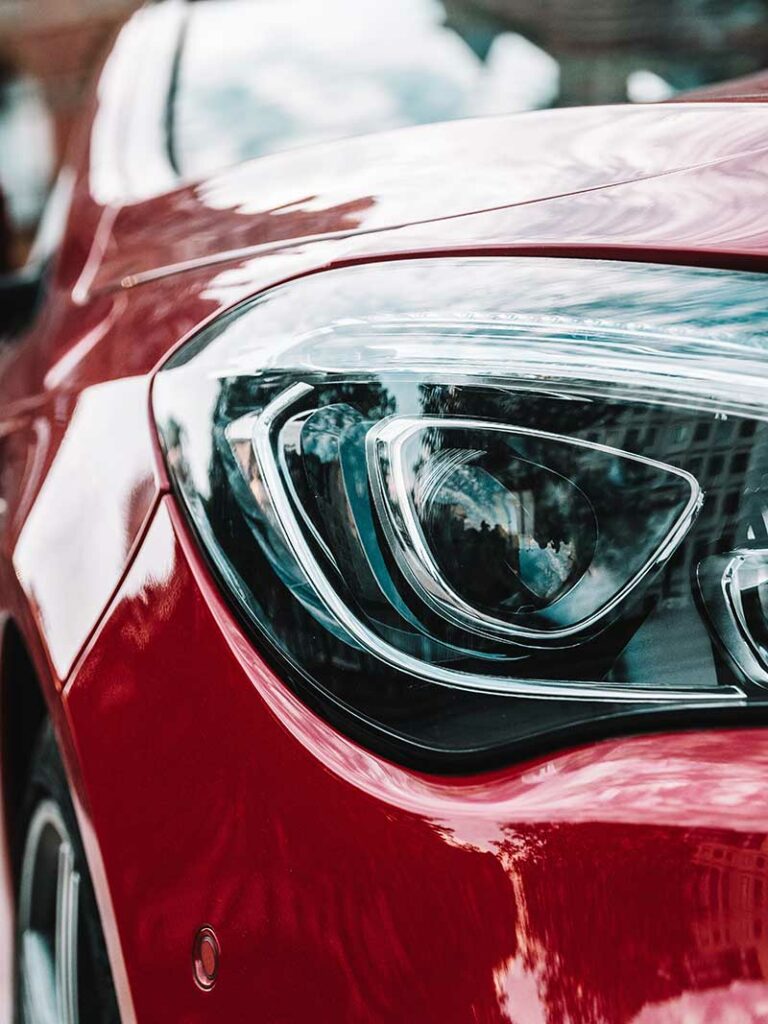 Contact In-And-Out Collision Center for North Hollywood Headlight Repair
To go over your options for repairing or replacing your headlights or taillights, stop in anytime for a quick consultation. In-N-Out Collision Center is located in North Hollywood at 11724 Victory Blvd. Our repair estimates take around 10-20 minutes on average. You can also get a quick online estimate by uploading photos and your contact information.
Please contact us and let us know how we can get your car looking like new again. We also handle fiberglass repair, body painting and custom paint jobs, car wraps, and so much more. Reach out to us for any body repair project, big or small.